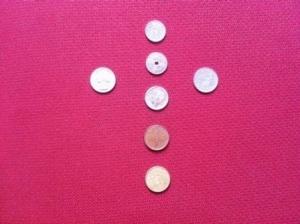 Two sides of the coin
Many of the cultural changes being faced by men and women around the world today have a common denominator: secularisation. This issue is hardly new and the Plenary wanted to avoid the trap of grumbling about the state of the world today, and focused instead on "positive secularity" and on the new opportunities for pastoral engagement that appear thanks to the progress in the sciences and reasoning, in political governance and even in the arts.
As a true interpretation of the narratives of secularisation has shown, the religious factor continues to manifest itself in various ways and manners. The challenge for the Church is to ensure that faith and reason work together at the service of humanity. The Plenary also looked at some issues surrounding the question of belonging (or ecclesiality) at a time of increased communication and dialogue between the Church and the world, and indeed between Christians and followers of other religions around the globe.
The members and consultors of the Pontifical Council for Culture gathered 6-8 March 2008 in the Vatican to give their considerations on the theme: The Church and the Challenge of Secularisation, a theme chosen under the presidency of Cardinal Paul Poupard and brought to conclusion by the Secretary Fr Bernard Ardura under the new presidency of Gianfranco Ravasi.